Coronavirus Activity
What virus is responsible for the COVID-19 pandemic?
The COVID-19 disease is caused by a virus called SARS-Cov-2. It belongs to a family of viruses known as coronaviruses. The SARS-Cov-2 virus is a tiny sphere about 100 nm in diameter with protrusions on its surface called spike proteins.
Figure 1: Diagram of a coronavirus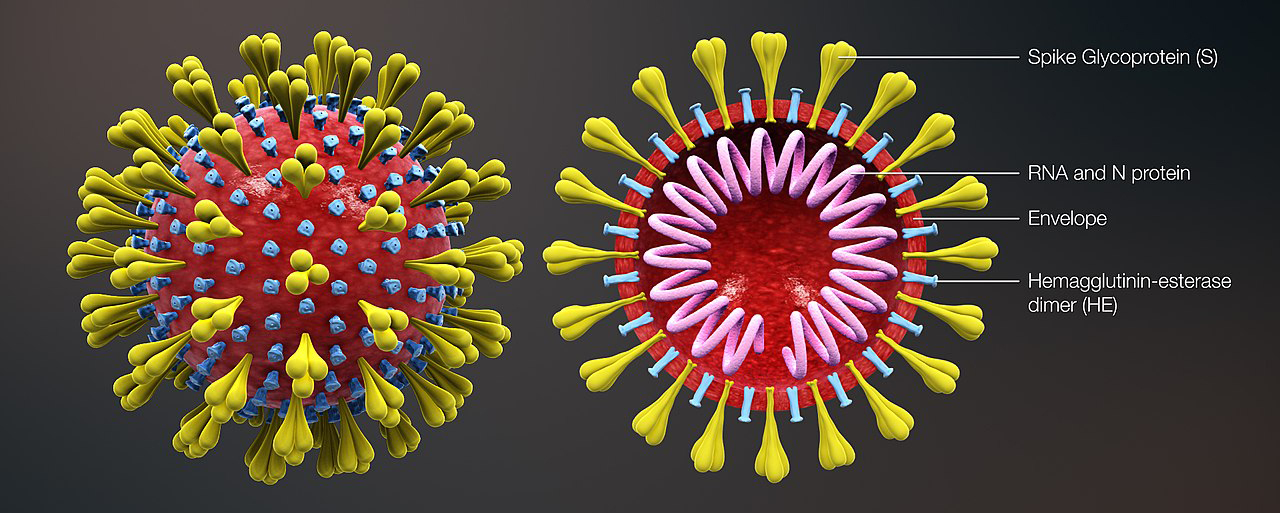 Link to the scientific animations CC image
---
How does the coronavirus infect humans?
The coronavirus is essentially a protective shell that contains a long strand of RNA. The RNA is made up of about 30,000 bases that carry the genetic code. The coronavirus needs a human cell to produce more viruses. First, the virus RNA must enter the cell, and then it commandeers the cell's own machinery to make more viruses.
The model below shows how the coronavirus RNA (green) enters the human cell (pink) through a channel produced by its spike proteins. The virus has about 80 spike proteins on its surface which are about 20 nm in length.
Scientists are very interested in the spike proteins as changes in the spike protein molecules can affect how easily humans are infected by the virus, the severity of the illness, whether a person will catch COVID-19 again, the reliability of diagnostic tests and importantly the long term effectiveness of vaccines.
Figure 2: Model of a coronavirus on the surface of a human cell